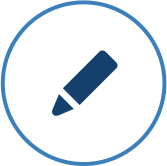 ACME Drawings
Cemcorp Ltd. acquired all rights including Copyright© to technical documents of designs, drawings, specifications for fabrication of breweries and alcohol distilleries from:
ACME PROCESS EQUIPMENT CO. & ACME INTERNATIONAL EQUIPMENT & SUPPLY CO., PA, U.S.A.
In May 2002, the acquisition of the ACME drawings was official. Cemcorp Ltd. acquired sole ownership of a vast archive of ACME design drawings. These designs and technical details were based on ACME's 50 years of experience in the brewery equipment industry. Single vessel designs of brew kettles, lauter tubs, sparge tanks, cereal and mash cookers and even designs for 500 HL brew houses are just a few examples of what we have.
We carry 100's of complete ACME drawings available for purchase. Our drawings are sorted by job number and each job can include several drawings. If you wish to purchase ACME drawings fill out our online form or give us a call. In order to check our archive for the ACME drawing desired, you will need to provide us with the nameplate ID and Job number.
Click here to view the ACME brochure.