The Mission of CSA Group is to represent the interests of its members in creating a better, safer, more sustainable world – primarily through standards development, technical research, and training in relevant fields. Through its world-class commercial subsidiaries, CSA Group engages in testing, certification, and related activities that support the organization technically and financially.
The CSA Group has announced that the new editions for B51 and B52 will be coming out 2019. Currently, the public review of the draft of the 19th edition of CSA B51, for boiler, pressure vessel and the pressure piping code wraps up August 19. The public review of the 12th edition of CSA B52, for the mechanical refrigeration code wrapped up on August 14. The drafts are available in CSA Group's public review website at https://publicreview.csa.ca/. In particular, B51 and B52 are very important, as they are developed and written to minimize the risk of personal injury by providing minimum requirements for design, construction, installation, inspection and maintenance.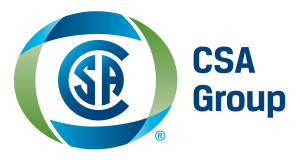 The CSA Group uses a rigorous, balanced and transparent process to develop their standards. Looking at technology from a practical perspective, they incorporate technical excellence, best practices and feedback from a wide range of stakeholders. With 100 years of expertise and recognition as #1 in hazardous location equipment certifications worldwide, they truly are a globally recognized organization.
For Cemcorp clients, compliance with these codes is very important to ensure your business operates well; ensuring you are up to date and to code is crucial to your business' success. On a consistent basis, the CSA Group continues to develop and publish new standards, and maintain existing standards, in order to keep everything relevant. As a company, we also constantly update our own practices, as we work with customers to make sure they are up to date as well. Get in touch with us for more information.
To find out more about the CSA Group you can visit their website at https://www.csagroup.org/